Septic Repair in Dutchess County, NY
Septic repair is not something that can be delayed. Hopewell Septic Services has the equipment and experienced staff to attend to any septic problem that you have in Wappingers Falls, NY. We'll arrive on time at your home or business and get to work fixing your issue right away.
In some cases, your tank might just need pumping because that's necessary from time to time. Our pump truck will empty the tank of sewage and take it away to an appropriate processing facility. We'll add a digestion treatment to the tank to keep it working correctly and make sure that roots are not clogging pipes.
If a tank needs to be replaced or a new drain field dug, our excavating equipment can handle jobs of any size. We'll transport the new tank to your location and complete the installation up to our high standards. We'll clean up your premises before calling the job done.
Whether you've got a cracked stack or need a new tank, Hopewell Septic Services will resolve your unpleasant septic issue. We're locally owned and operated in Wappingers Falls. Call us for septic repair today.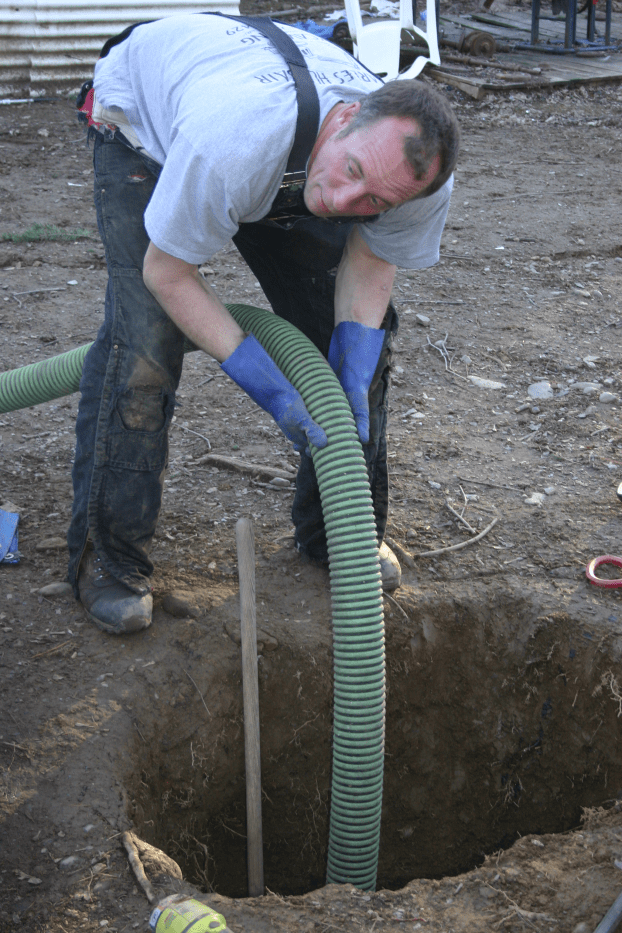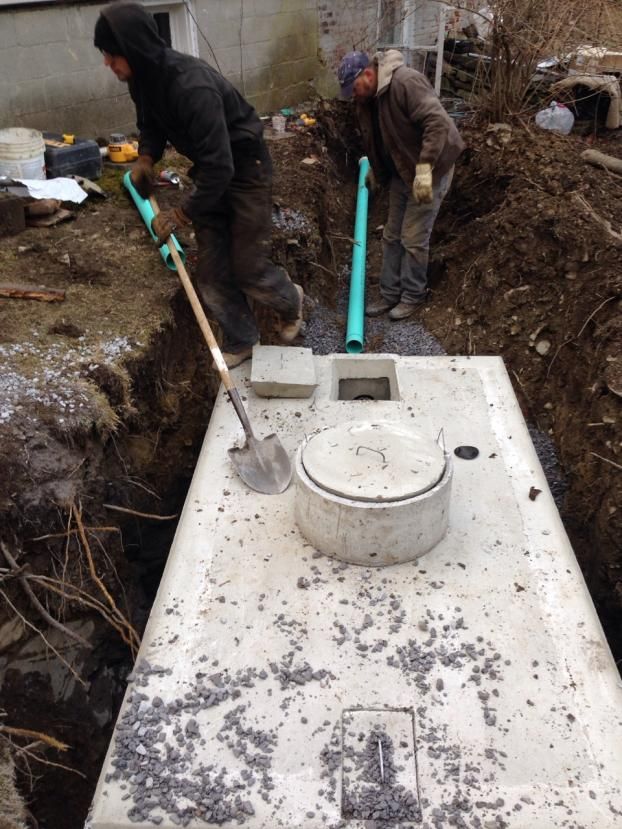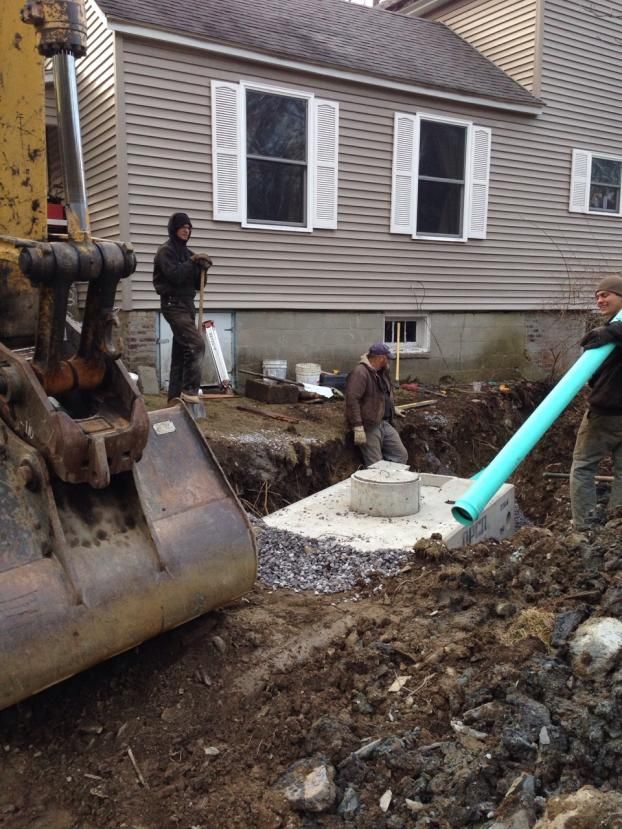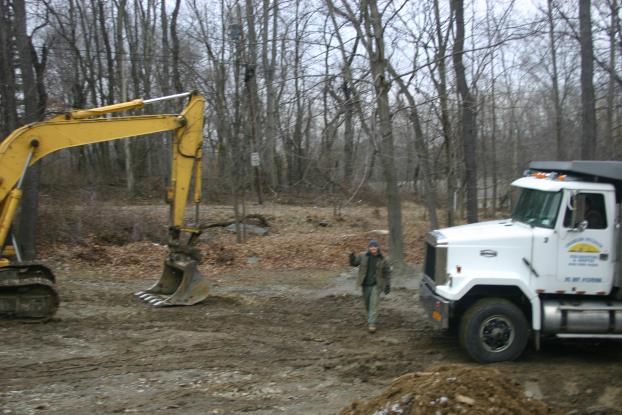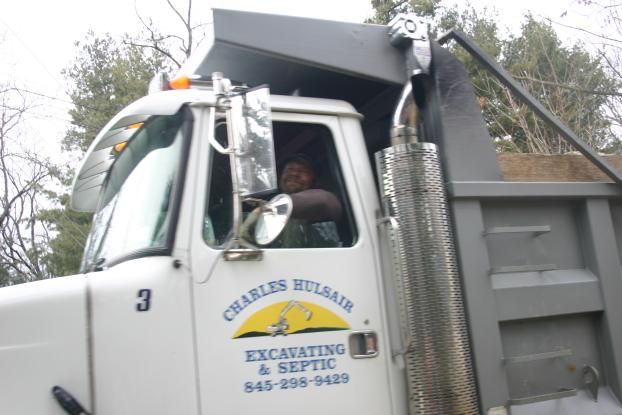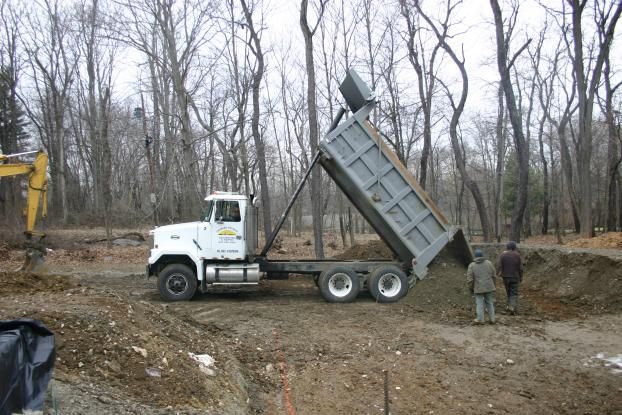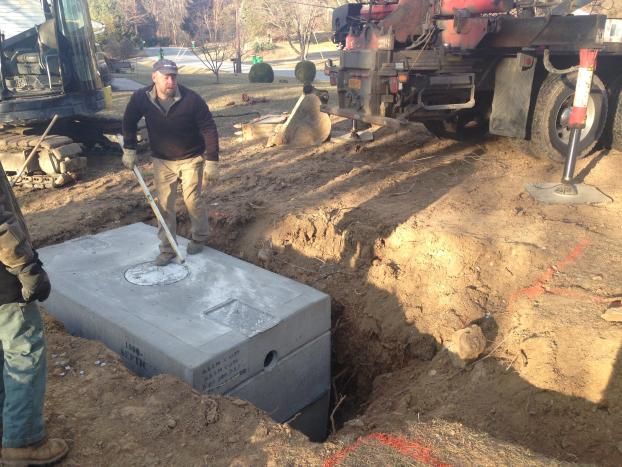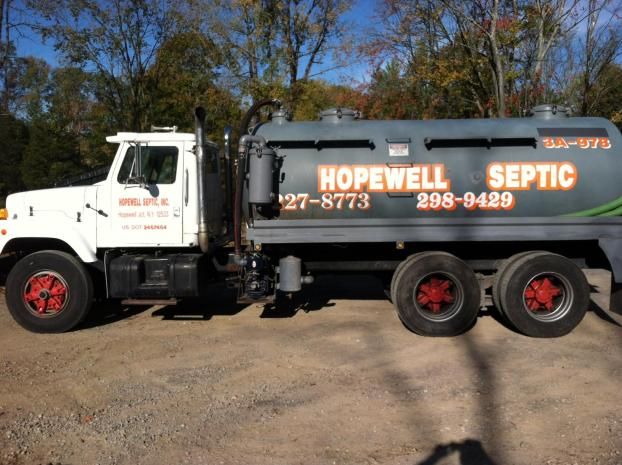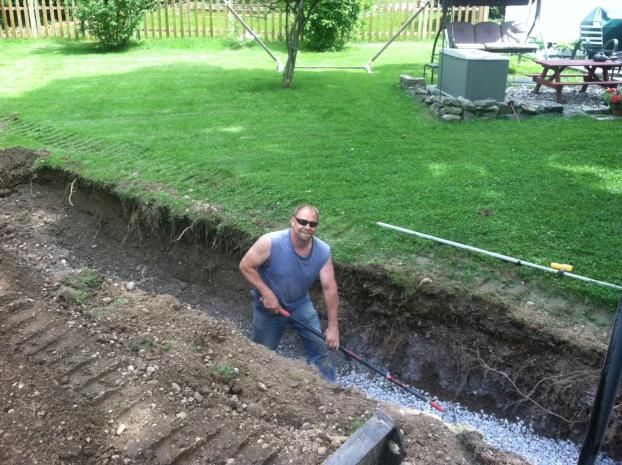 Mon - Fri: 8:00am - 5:00pm
Weekends: By appointment
A last minute phone call for a Septic tank that was backing up, and Charlie showed up that night. Cannot say enough about the great customer service from Erica who handles the scheduling. A pleasant experience overall.

- Kimberly Griggs. 2/12/2020

We are so thankful and appreciative. Ed and Charlie are an absolute pleasure. Hopewell Septic fixed our septic issues with care. They are the best!

- Vanessa McNally. 1/29/2020

These guys are second to none if you have a septic problem.I called on a Saturday, Charlie was here within a few hours,took care of the problem, very careful about not making a mess.Cleaned up when they were finished and very reasonably priced.

- Cian Buckley. 11/7/2019

Charlie was great he switched his schedule around to accommodate us. Very honest and knowledgeable

- Beatrice Yeznaian. 9/12/2019

I am so impressed by this company. From the first phone call I was pleased as Erika was competent and courteous. Charlie came to our house today to pump our septic system. Not only did he rectify the poor work that another local company did 3 years ago, he literally charged 1/3 of what we were charged 3 years ago. We were unaware of the issues from our previous septic work, so he could have easily charged us for the pumping and left. However, he carefully explained everything, stayed by himself, and worked hard to do what was right and not easy. He is clearly a hard worker that has a strong sense of ethics. I am extremely appreciative to have found this gem of a business person.

Amazing job. Our septic is down a steep incline. Previous owners hadn't pumped the septic for 20years ....we found out soon that was because no one would take the challenge - but Charlie and these guys figured out a way and followed through - consummate professionals and totally fair pricing

Called them at 3PM today, they showed up by 5PM and finished by 7:30PM. Don't hesitate about using them. Excellent service.

Awesome , great company reasonably priced . Always helpful and very honest. Charlie is the best i have dealt with in years . He maintains more than a few of my properties and has always been on time and gets the job done right no matter what time it is .

Friendly and professional!!..did a fantastic job...went above and beyond...would highly recommend them for any septic needs

- Richard maher. 9/26/2018

A great "local " honest guy . I found my new septic and excavation company ! Thank you

- Brian Reilly. 2/16/2018

Charlie is absolutely amazing !! He arrived with last minute notice and really took care of our situation. Loved that he educated us while he worked so we knew exactly what was going on at all times. Would highly recommend him and his crew! Thank you for everything. ~~the Simeks

- Danielle Fayo. 2/12/2018

Emergencies never happen on schedule. Looking at the reviews I called Hopewell Septic and was truly amazed. Ed came out that night to look at my tank riser which had rotted out. It also needed a clean out and would have backed up just when my family was coming in for Thanksgiving. Charles came out the next day, did an inspection and said all I needed was a new riser and gave me a quote. He actually came out on Sunday afternoon to do the job. I couldn't be happier and the cost was exactly what was quoted.

- Les Richardson. 10/20/2017

I called to make an appointment and Charlie picked up and told me he was in the area, even though it was a Saturday and it was his day off. He assured me that it was no problem and he would stop by. He inspected our tank and found a broken baffle and made the necessary repairs, on the spot. I plan to use him in the future to replace our tank. I highly recommend him. Michael Proscia.....LaGrange, NY

- Angela Proscia. 9/1/2017

Charlie did an excellent job not only pumping out my septic but also providing tips on how to better manage the septic system. He spent extra time trying to get to every nook and cranny in the tank which my previous septic services never did. Thank you Charlie.

- Demo Servicemax. 6/7/2017

Excellent Holiday Emergency Service! It's July 4th. I went down to my family room bathroom this morning to find the septic system had backed up all over the place. It was a mess. By the way, don't use Northern Bath Tissue, it does not break down. It clogs your system. In any case, I called Hopewell and they came within 30 minutes. I had to pay an extra $75 fee for the emergency, but it was money well spent. I cleaned up the remainder of the mess after they left, and my holiday picked up where it left off. Get this company without a second's thought.

These guys were honest and highly knowledgeable. They saved my client thousands of dollars.

- Exit Realty Connections. 5/20/2017

Customer service/scheduling was very good. Service was done on time and was informative and friendly. Was recommend by a friend and will pass the word.

- Jeremy Di Salvo. 4/16/2017

Courteous service-was more than accommodating with my schedule. Prompt callback and a great company to deal with!

- Jennifer Riordan. 4/14/2017

Best possible customer service! Great quality of work, second to none. Very prompt arrival.

- Bartholomew Kohlmaier. 4/2/2017

Excellent service very informative and helpful. Highly recommend and will only use this company in the future. Thank you Charlie!

- LHW Consulting, LLC. 3/26/2017

Hopewell Septic has such honest and reliable guys. Ed and Charles and staff are knowledgeable and prompt with their services. I highly recommend Hopewell Septic Pumping.

- Joseph Zeidan. 10/6/2016

I had my septic tank pumped out yesterday by, "Charles". I don't normally do his this, but i was so impressed & appreciative I felt it was necessary to write this review. Charles was very thorough & informative. I never understood the importance of how necessary it is to clean the septic tank properly & thoroughly. I am planning to share this information with my neighbors,friends & family & encourage (recommend) to use "HopewelI Septic Pumping". I also have some excavation work that needs to be done , which I'm to planning to have a free estimate provided by them & most likely have them provide this service.

- Dwight Peiffer. 9/11/2016